Balance of Payouts
It's displayed in the side menu of the Merchant Profile.

We analyze the dynamics of your payments and calculate how many working days your current balance will last. When it's time to replenish the balance, a notification will appear under it.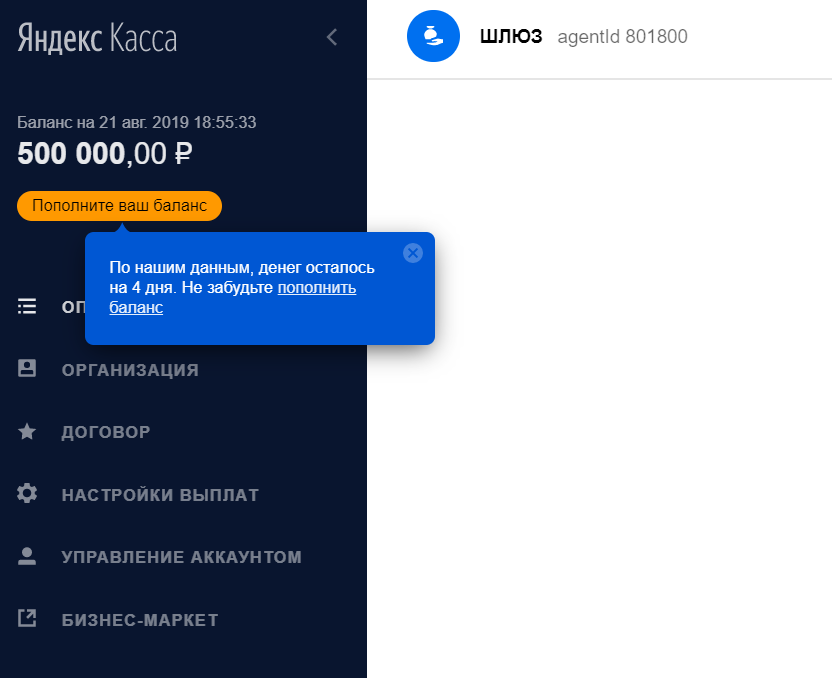 By default, a yellow notification is shown six days before the funds run out, and a red one within three days. You can change these terms by contacting your manager.
All deposits can be viewed in Replenishment history.