Registration
To sign up with Yandex.Checkout, you need a Yandex account and INN (TIN), either your company's or yours (if you're a sole proprietor or self-employed).
Please note If you are self-employed, first send an onboarding request from the Yandex.Checkout site and wait until it is approved (the manager will contact you). After that, you can use this instruction to sign up with Yandex.Checkout.
How to register
1. Go to Yandex.Checkout starting page. If you have already logged in to a Yandex service, you will see your account in the upper right corner of the page. You can continue registering in Yandex.Checkout with this account, but if you need another one, change it at this stage—you won't be able to do so later.
Please note This account will be the main one linked to your Merchant Profile. Its owner will be able to manage user roles and perform all operations. That's why we recommend you provide account of the company's CEO or create a new one specially for Yandex.Checkout.
2. Fill in the fields with your contact details (they're usually already filled out as we upload them from the account you selected). They are required so our manager can contact you to inquire details or tell you more about the onboarding process.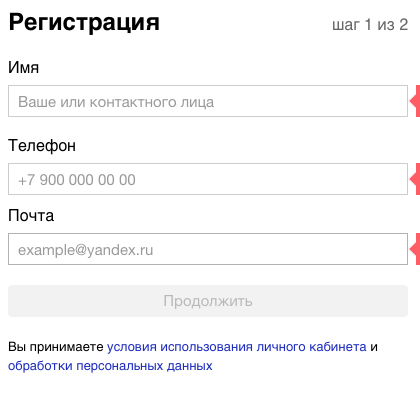 3. When the fields are filled out, click Continue and go to the next step.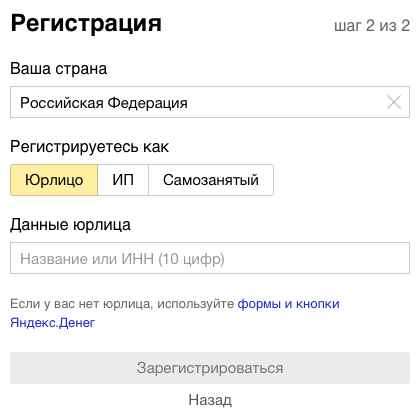 4. Select the country where your company is registered from the Your country list. If you can't find your country in the list, it means Yandex.Checkout does not work with it yet, and you won't be able to register.
5. Select your company type: legal entity, sole proprietor, or self-employed. This selection determines the next steps.
For legal entities and sole proprietors
Start entering the name (for sole proprietors, full name) or INN. If your company is in the database, select it from the drop-down list and click Register.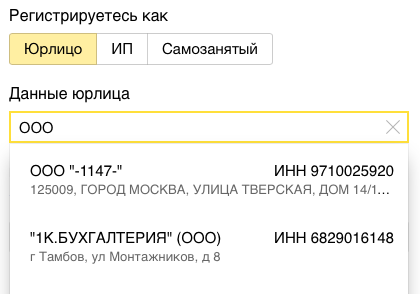 If your company is not in the list (or the list did not appear), it means you are not in our database. Nothing to worry about: just enter the INN and click Register.
After that, you will be able to access your Merchant Profile.
If your company is registered in Russia, you can fill out the questionnaire for the contract and fill in your technical settings (both under your Merchant Profile);

If the company is registered outside of Russian Federation, the required

documents

are different. Our manager will advise you on this.
For self-employed
First, you need to submit an onboarding application to Yandex.Checkout as a self-employed person. Learn more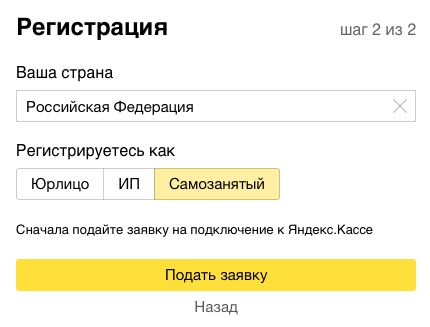 When the application is approved, you will receive an email with a link. Follow the link, enter your INN, and click Get Merchant Profile.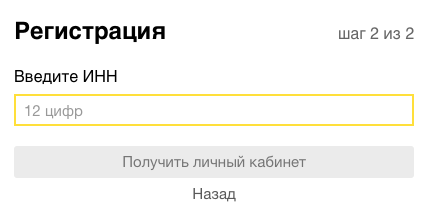 This will open a page with an application for Merchant Profile: sign it and send it to us from the same page.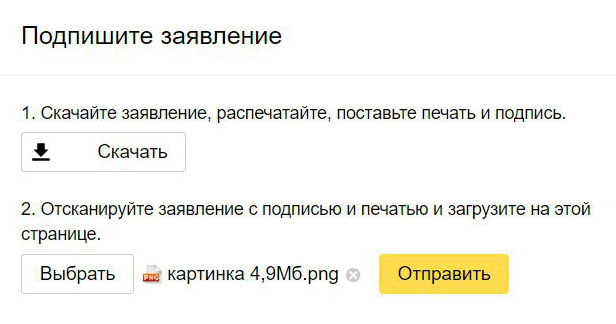 Soon after that, you will receive an email notification that your Merchant Profile is online.