Edit phrases on the campaign page
We have updated the Yandex.Direct interface. Our improvements include the ability to edit keyword phrases right in the campaign page and the introduction of several other useful features.

The updated interface makes it possible to work with keyword phrases directly on the campaign page. What's more, the system will not refresh the page after each user action. You no longer need to edit the entire ad every time you change keyword phrases; after making changes, simply click "Save" once you've finished so that the system can process the changes.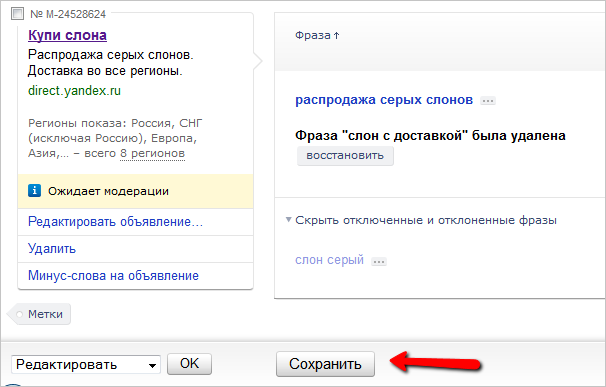 We have also reduced the time it takes to sort your keyword phrases, which also no longer requires refreshing the page.
We've removed the need to scroll down to the bottom of the page to perform actions on selected ads. You can now switch between ad pages and save any changes made on them using the fixed panel that is always available on the screen.