Hold-for-Pickup: by a Phone Number or Email Address
Navigate to the Money Transfers section: the link is in the left-hand menu.
Select Other Yandex.Money wallet.
Specify the phone number or email address—if no wallet linked with this information has been created yet, you will be notified.
Specify the amount: our site will calculate total sum including the 3% commission.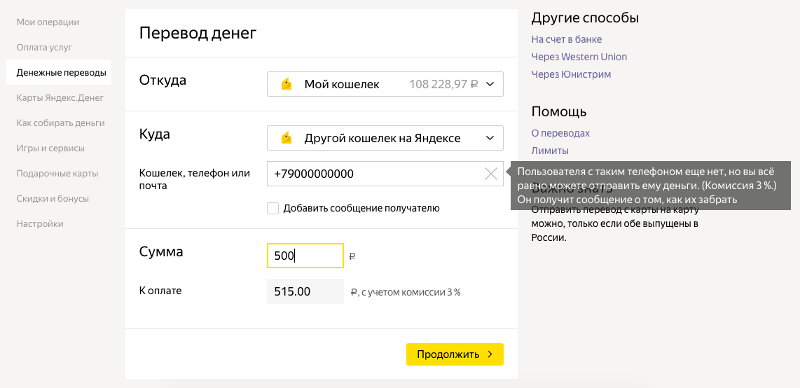 The recipient will receive a text message or an email containing the button to accept the money.
Money will be on hold
The amount will still be in your wallet (on your card) until the recipient accepts them, but you won't be able to spend them as the amount is frozen.
The transfer takes 7 days.
If the recipient will not collect the money in time, this money will be released from holding in your Wallet or returned to your bank card.