How to verify an account
The media, communities, labels, musicians, or other public figures may create verified accounts on Yandex Music. These types of accounts serve as the official representation of that person, brand, or company.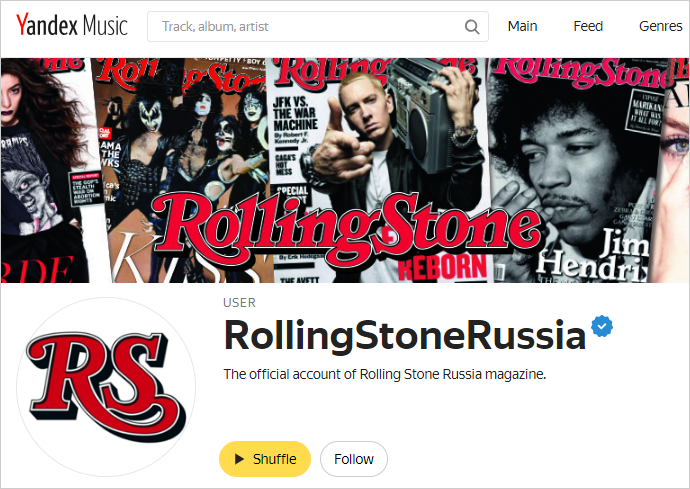 To create a verified account:
In the

account settings

, enter your Yandex username. It should match the name of your organization, band, or artist.

Tell us that you want to verify the account. Attach your cover image and account description to the email. In the description, you can post a link to the official site of your organization and other useful information.

Cover image parameters:

size — 950 × 250 pixels

inscription on cover (if applicable) should be centered

Wait for account confirmation (this usually takes a few days). After your account is confirmed, you will see the

icon on your page.