Unit types
The unit type determines the location of the ad on a page and its formats. Only the standard type is available for the desktop version of the site. The following types are available for mobile devices: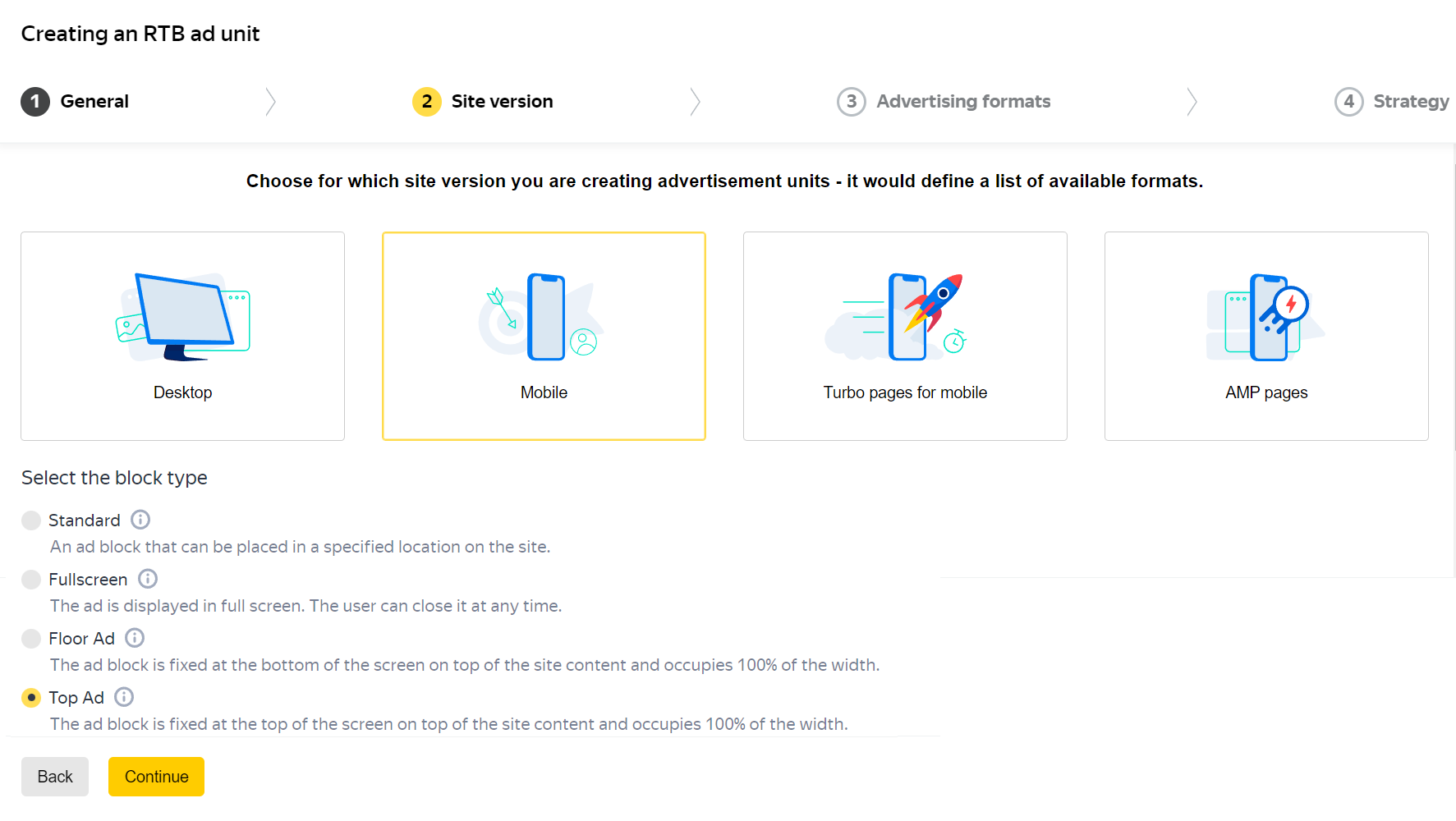 All units created for the mobile version of the site can be placed on the desktop version. The standard unit will be rendered on all devices and the fullscreen unit, Top Ad, and Floor Ad will be rendered only on mobile devices.
You can't change the unit type after it's created.