Ads on websites
There are two types of contextual ads from Yandex:
Theme-based ads complement the content displayed on web pages. Theme-based ads can either be linked to page content of the site viewed by the user or based on their interests (behavioral targeting).
Search ads are displayed in site search results. A mandatory requirement for the display of search ads is an explicit search query specified by the user. Website search results may be generated either by Yandex, via Yandex.Search service for websites, or by any third-party search software.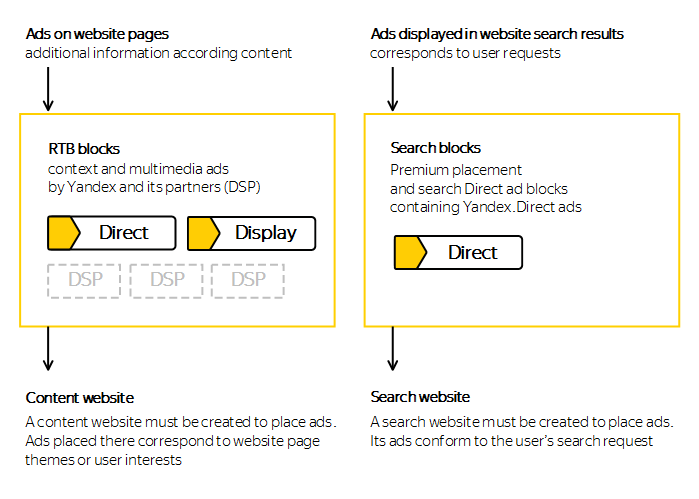 This diagram contains links to Help sections with detailed information on creating and configuring blocks.
We are constantly working to expand our product offer and introduce new formats. There are trial ad block formats tested on specific platforms in agreement with the owners.